Had a few minutes and I went photohunting. I have a bush of Philadelphus coronarius next to my garden and this is what I managed to capture on a photo cell.
Above mentioned bush in full bloom.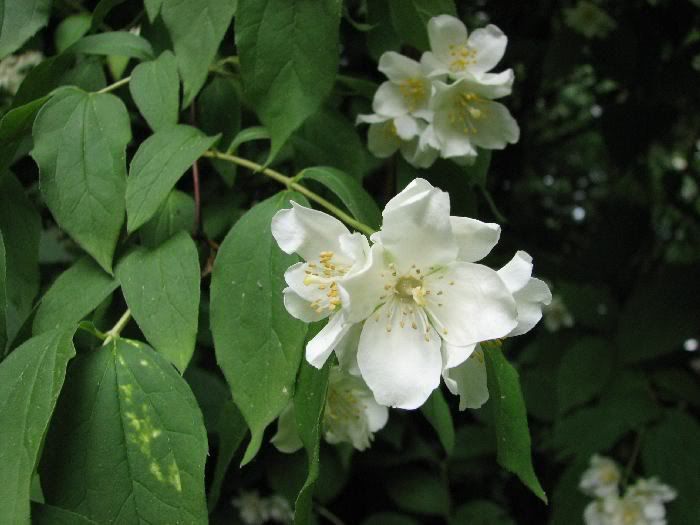 Hopefully Maarten will be able to chip in the species. I still don't have a dissection microscope and haven't been able to ID it. It's a hoverfly (Syrphidae).

Possibly a muscid (Muscidae).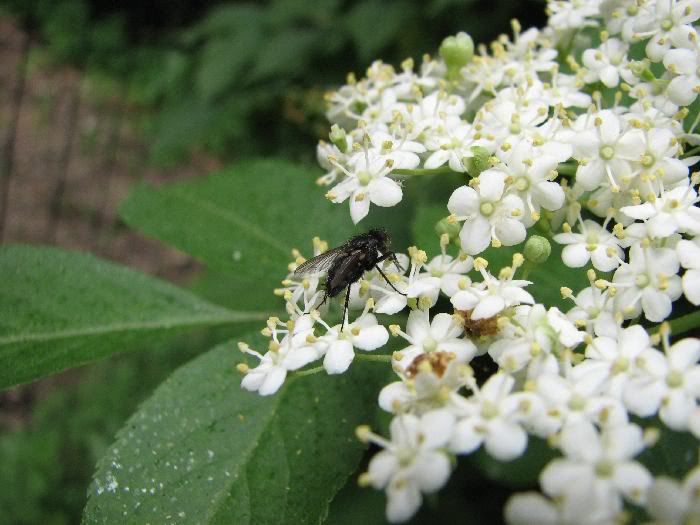 Another muscid-like fly.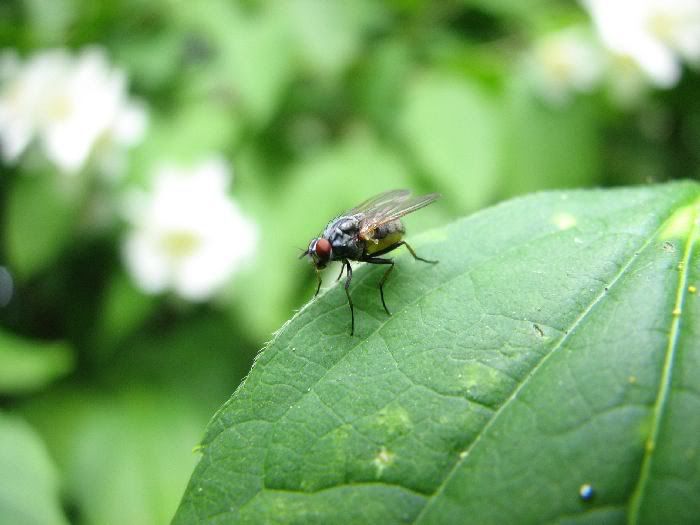 "Rainbow child spider" (Araniella sp., det.: M. Gregorič).